Bad data leads to bad policy
Make the transportation spin stop.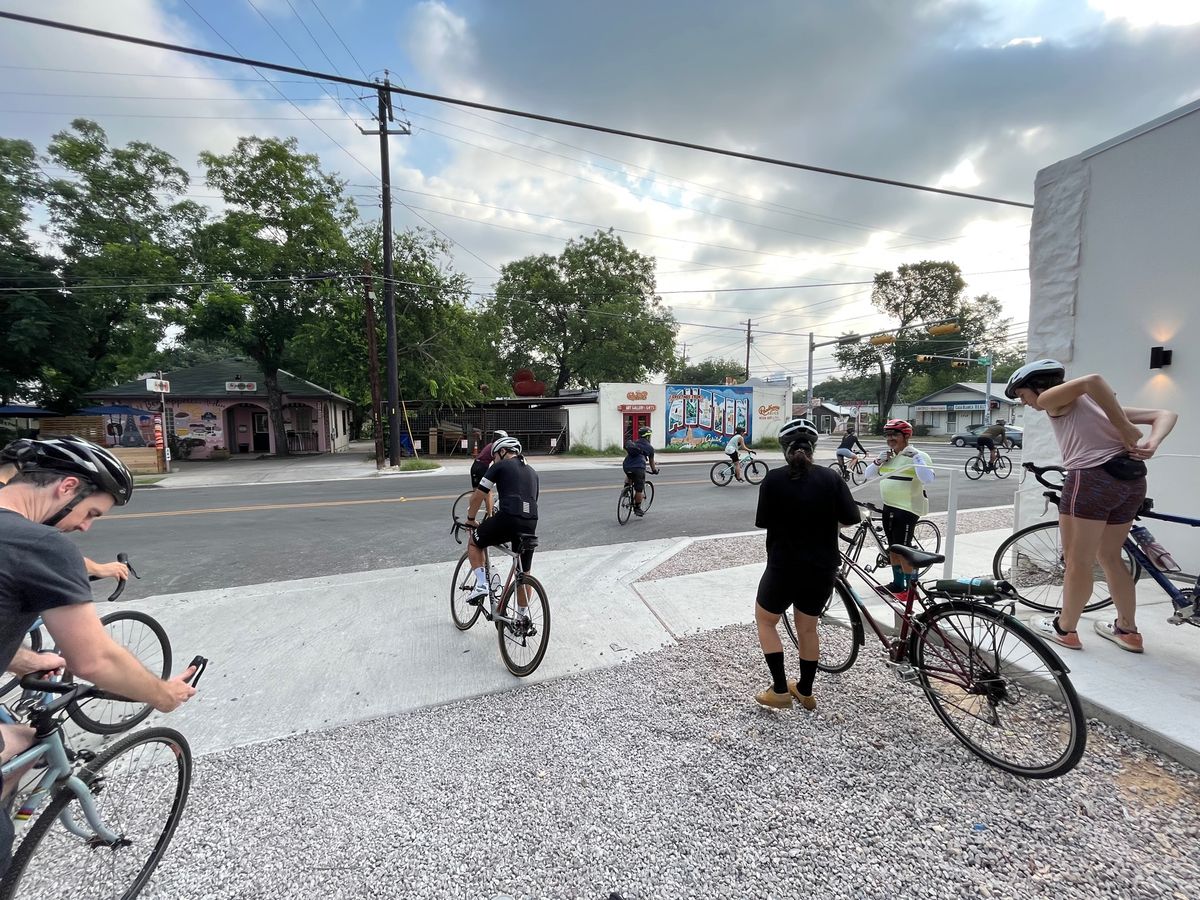 The Austin Transportation Department has done good work. Why must it celebrate bad work?
Let's talk about road safety and data.
The Austin Transportation Dept is considering a plan to eliminate one car lane in each direction on Barton Springs Rd between S. Lamar and Azie Morton Rd.
ATD will test out the idea with a one-year pilot; it will use temporary barriers to narrow the road to one lane on each side.
This is not to be confused with a separate proposal in the Zilker Vision Plan to similarly narrow the section of Barton Springs that runs through Zilker Park. However, both proposals seek to address the same issue: Barton Springs Road is dangerous for all modes of transportation due to the high speed of car traffic.
Here's Barton Springs Road just west of S. Lamar: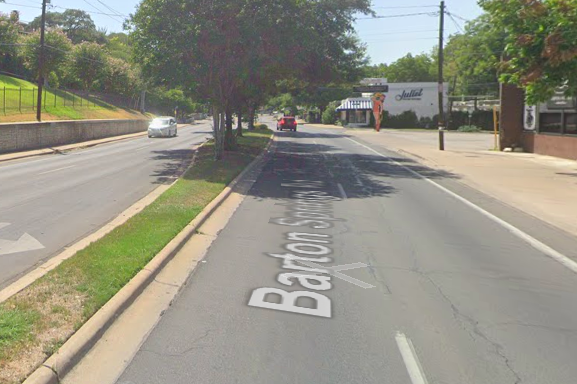 And here's the view of the road on the Barton Springs Bridge. You can even see a car in the distance driving in what is technically a bike lane: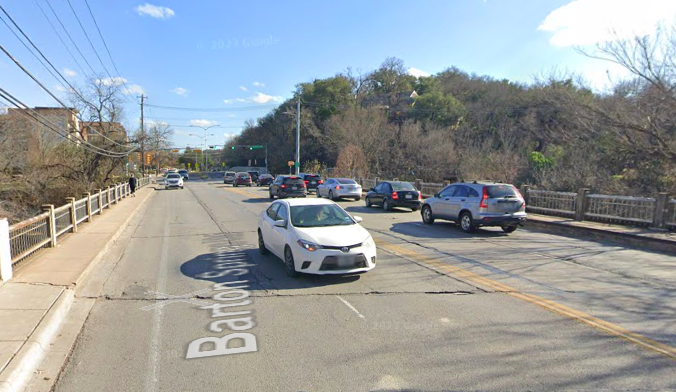 Reducing car lanes will hopefully enhance safety in two ways. First, it will allow more space to build wide protected bike lanes and sidewalks. Second, the narrower a road is, the slower people drive. That would be a welcome change here, as an ATD memo earlier this month explained:  
Over a recent five-year period, from May 2018 through April 2023, there were over 240 documented crashes on Barton Springs Road between Stratford Drive and South Lamar, 81 of which we have full crash reports from peace officers. On average, a motor vehicle-related crash happened every 7.5 days over that five-year period. The five-year comprehensive crash cost for this section is $19,210,000.
When KXAN responded to the proposal with the predictable think of the drivers angle, ATD was ready with statistics to prove that past road diets have achieved their objective.
Officials pointed to 51st Street between Berkman Drive and US 183, where they also cut lanes from two to one in each direction and added lanes at three intersections.
The city said two segments were analyzed, showing the changes resulted in a 19-43% decrease in injury crashes.
Apparently the range (19-43%) is because many crashes are simply reported as "possible serious injury," and so we don't know exactly how many of them were actually serious.
Regardless, I asked ATD for the raw crash figures and was unsurprised to discover that they don't tell a very compelling story of enhanced safety.
This post is for paying subscribers only
Already have an account? Sign in.