Is it management or infrastructure?
Do we need better infrastructure, management or both?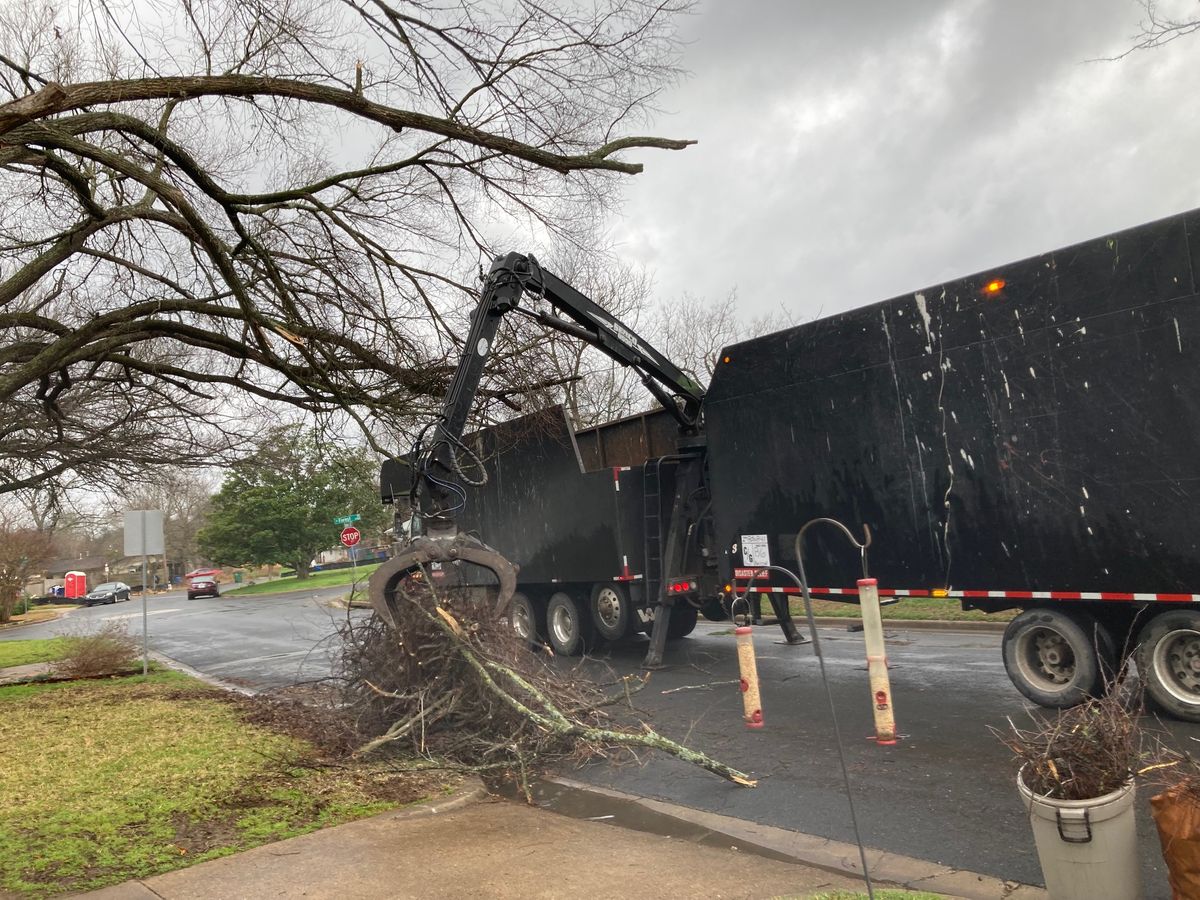 Quick hits
The trees hit hardest by the storm: KUT's Mose Buchele looks at the trees that fared the worst under the weight of record ice: Live Oaks and Ashe Junipers.
How much would firing Cronk cost? Apparently the city will owe him a year of salary ($388k) if he gets the boot. It's not yet clear to me if he has to forfeit that if he resigns without a formal termination vote by Council.
Dems on high alert of GOP privatization push: State Rep. Vikki Goodwin says that frustration with the outages in Austin has "spiraled into a call for deregulating Austin Energy." The average AE residential customer pays well below the state average, she notes.
Council starts looking for answers
City Council members grilled Austin Energy leaders this morning about the utility's preparation and response to last week's storm and resulting outages. Some highlights:
More complaints about communication
Vanessa Fuentes complained that AE's first email to residents about the outages did not come for 48 hours after they began.
Mackenzie Kelly wondered how the utility can provide better comms to those who have lost power. AE COO Stuart Riley said he doesn't have an answer now; that it would be reviewed in the after-action report. I think the answer is that the only communication for those without power is text message or phone calls. And yes, people without power can lose access to their phones if they can't charge them, but I can't think of another real-time form of communication besides carrier pigeons.
Ryan Alter asked if AE could offer people a sense of where their outage stands in the priority line. For instance, if they are trying to address the largest outages first, could they let people dealing with smaller ones know that they may be waiting longer? Riley replied that the situation is far more complex than that; AE may be fixing a transformer that affects thousands of homes, but not all of those homes will regain power once it is fixed because they may also be affected by smaller issues, such as downed wires. "It's outages within outages within outages," he said. The utility is able to provide "pretty accurate timelines" in response to typical outages because the problem is pretty easy to understand and address. "But in this case it was just a completely different scenario."  
Alison Alter says this is about management & workforce, not just infrastructure
Alison Alter argued that whatever infrastructure improvements may be necessary, the outcome almost certainly reflected poor management.
This post is for paying subscribers only
Already have an account? Sign in.