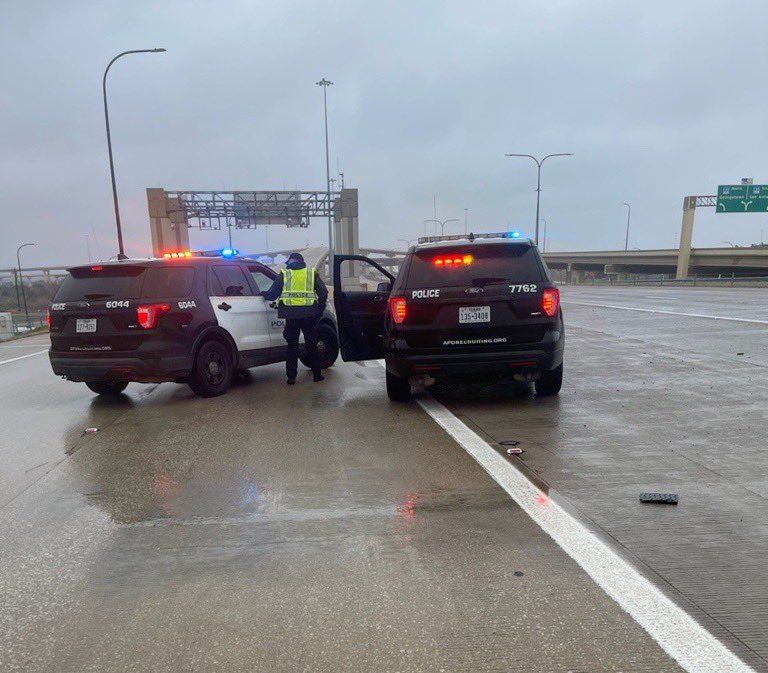 The city's bad communications: An investigation by Tony Plohetski & Caroline Ghisolfi of the Statesman looks into how the city failed to implement key comms recommendations from the Winter Storm Uri after-action report in response to the ice storm a few weeks ago. For instance, the city barely made use of Warn Central Texas, the emergency text message service it encourages people to sign up for. It sent two texts at the beginning of the storm and none after Jan. 31. Asked why, a city spokesperson offered a lame excuse about how the text messages are limited to 160 characters. Other cities using the same system, however, invented a way to overcome the character limit: sending multiple text messages.
The high cost of the valid petition: An analysis by the Mercatus Center, a libertarian think tank at George Mason University, suggests that valid petitions are a far more common way to block development in Austin than in other Texas cities. In 2021-22, 20 VPs were filed in Austin –– only 7 were filed elsewhere in the state during that same time. A valid petition is triggered if those who own 20% of the land within 200 ft of a property being rezoned object to the rezoning. The rezoning then requires a 3/4 majority vote on Council. This is what brought down the rewrite of the Land Development Code. And there is currently a bill proposed at the Legislature that would raise the VP threshold from 20% to 50%.
The analysis notes that just the possibility of a VP has discouraged certain types of development, particularly multifamily housing. "In Austin, 25 percent of rezonings to a multifamily use faced a valid petition, compared to just 5 percent for commercial use."
As a result, much of the multifamily housing gets pushed into less desirable areas far away from amenities, transit etc.
Says Mercatus: "Legislators ought to either reform the valid petition process to be less onerous and more democratic or do away with it altogether."
The cops walk away from the bargaining table
The Austin Police Association says it's not interested in negotiating a one-year contract with the city. Here's part of the statement the APA released last week:
For the last year, the City of Austin Labor Relations Office and the Austin Police Association have engaged in robust and comprehensive negotiations for a long-term contract. A process that all of city council has been aware of and a process which has been open to the public both in person and remotely. No part of this was a secret or a surprise.
In 2017, after both the City and APA came to an agreement on a contract, city council unexpectedly and without warning voted against the contract. 5 years later, history repeats itself. The difference between then and now is that though Austin continues to grow, the Austin Police Department continues to shrink. We have approximately 300 fewer officers, increased response times, increased attrition rates, increased crime rates, detectives having to delay cases to work patrol, and fewer resources to do the job for a larger population.
From that statement, you'd think the APA's top priority is staffing. If it is, then why are they walking away from a proposed contract extension that will likely offer them a hefty pay raise and preserve the generous sick leave payout that will go away if they let the contract expire? It is the elimination of the sick leave "bust out pay" that APA has said may prompt many veteran officers to retire early if the union and city can't agree to a contract in the coming weeks.
Mayor Kirk Watson has thus proposed that Council enact an ordinance that will preserve officers' bust out pay even in the absence of a union contract. Unless there is some legal reason it can't be implemented, I imagine it will be overwhelmingly approved by Council.
And yet we'll continue to see the APA describe Council's decision not to approve the union's preferred contract as evidence that they hate cops and don't care about public safety. Council's insistence on civilian oversight, for instance, is why we have to deal with street racing:
The reason for the contract impasse is rather simple
Watson and other Council members are making this issue seem a lot more complicated than it has to be.
All they really have to say is: "The city manager negotiated a police contract that does not provide enough oversight and accountability."
This post is for paying subscribers only
Already have an account? Sign in.
The cops walk away from the table
Who pulled the rug out from who?