There go parking minimums!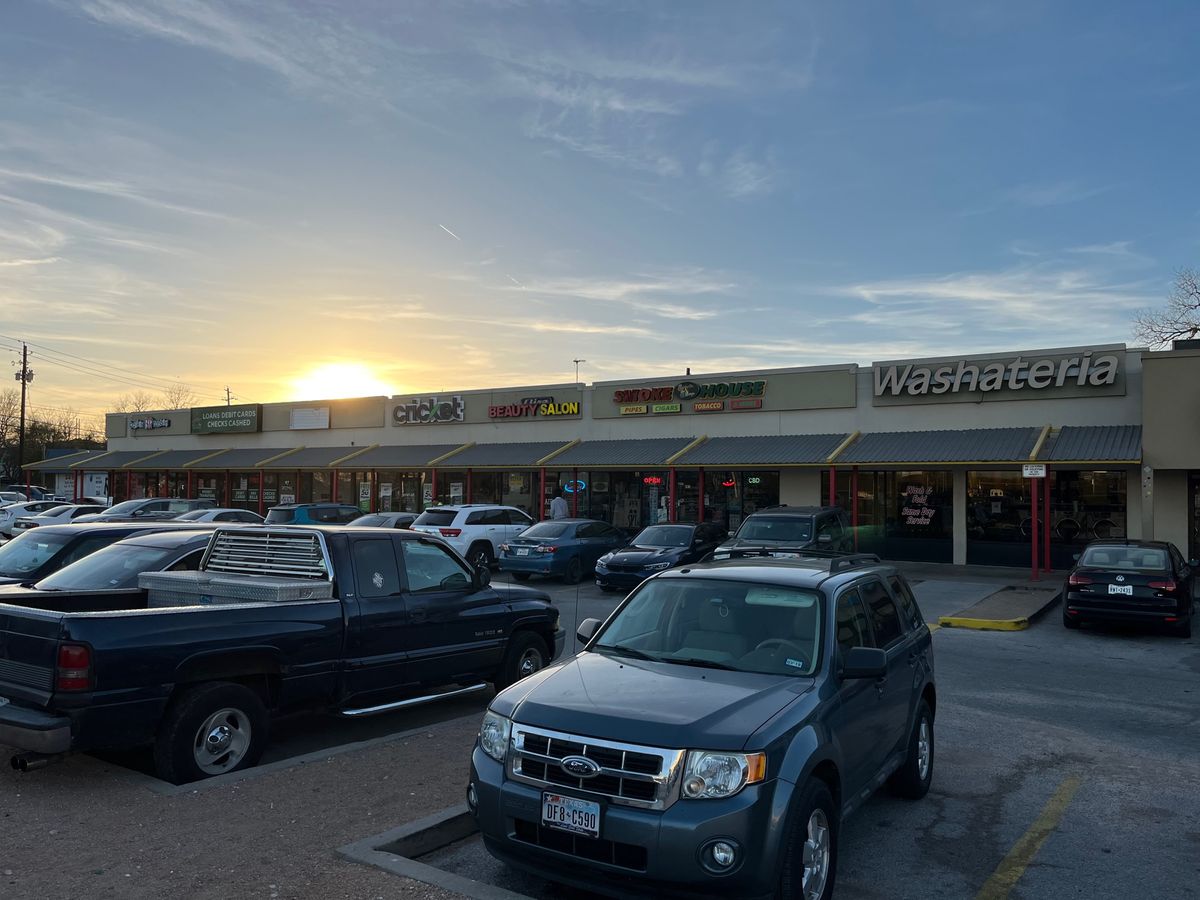 Well, this week ends on a high note! I will be celebrating by abandoning you next week to spend time with my parents, who are visiting from New Jersey. I don't plan on publishing any new content next week, but I will likely share some past articles to make sure you don't forget me.
The idea is so simple, so obvious and, until very recently, utterly unfathomable.
Today, however, City Council approved a resolution to eliminate all off-street parking requirements. The item was passed on the consent agenda, with only CM Alison Alter in opposition.
CM Zo Qadri, the lead sponsor of the resolution, described the policy as serving the city's goals on housing, climate and reducing traffic deaths. He noted that eliminating "arbitrary" parking requirements will not prevent developers from building parking. Indeed, parking mandates were lifted downtown a decade ago and that didn't stop Google from providing 1,300 parking spaces at its offices.
Today's vote is the culmination of a year-and-a-half lobbying effort by urbanists activists. The ease with which it passed demonstrates how dramatically the dynamics of land use politics have changed. CM Leslie Pool, whose tenure has largely been defined by resistance to land use reform, was a co-sponsor of the item!
It may be a few months before the change takes effect. Council only passed a resolution instructing city staff has to draft a code amendment.
Only one person spoke against the item. This may be partly because the leading reform opponents are distracted by their fight against housing bills at the Capitol this week, but it also reflects the decline of a once-formidable network of 'neighborhood' activists.
Again, developers will continue to build lots of parking, but it will be interesting to see how the absence of mandates affects new developments. Even if we had no interest in reducing car dependence, eliminating parking requirements is good because it brings down the costs of development and housing. The cost of parking depends on the location and style (surface vs underground etc) but I am told the range in Central Austin is between $15-55k per space. That is an enormous amount of money that we're requiring developers to spend on housing for automobiles instead of housing for people.
Good job City Council! Gold star!
Crazy sales tax revenue keeps city afloat
Thank God for the sales tax. If not for it, the city would be in a very tough spot due to state-imposed limits on property tax revenue.
The chart below, included in a presentation given to Council on Tuesday by city CFO Ed Van Eenoo, shows how anomalous the last two years of sales tax have been. Van Eenoo described the revenue as "unsustainable," and is therefore assuming far lower levels of growth in the coming years.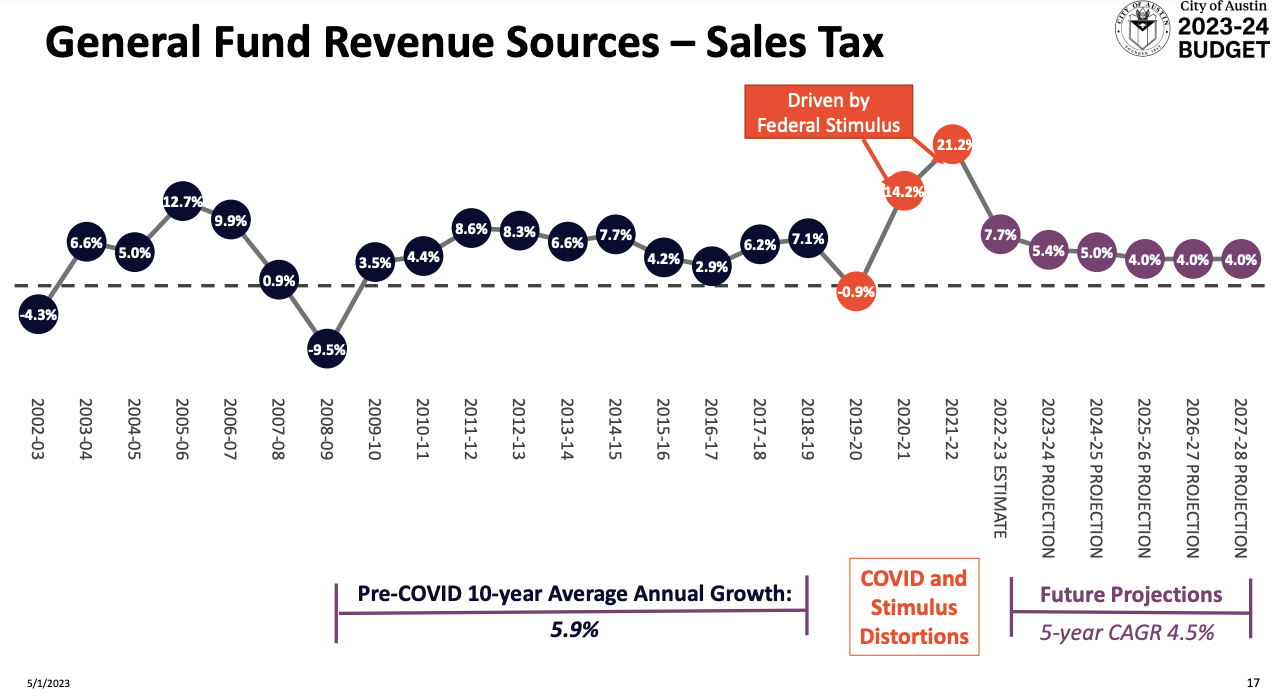 The big increase in sales tax revenue has pushed the inevitable budget deficit a couple years into the future. A budget forecast from two years ago had the city running into a $15.6M deficit by FY 2025-26 even if it consistently raised taxes by the 3.5% cap.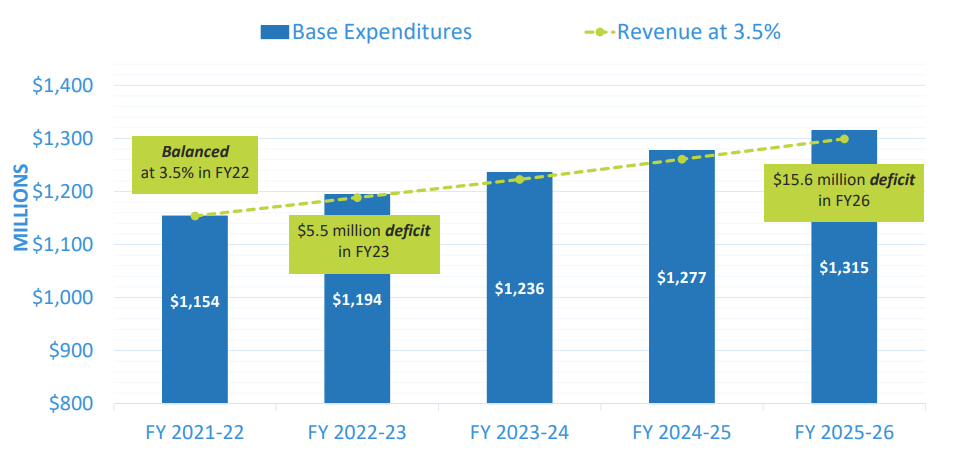 Now, the forecast shows that we'll likely run into a small deficit in 2027-28 if we go to 3.5% each year.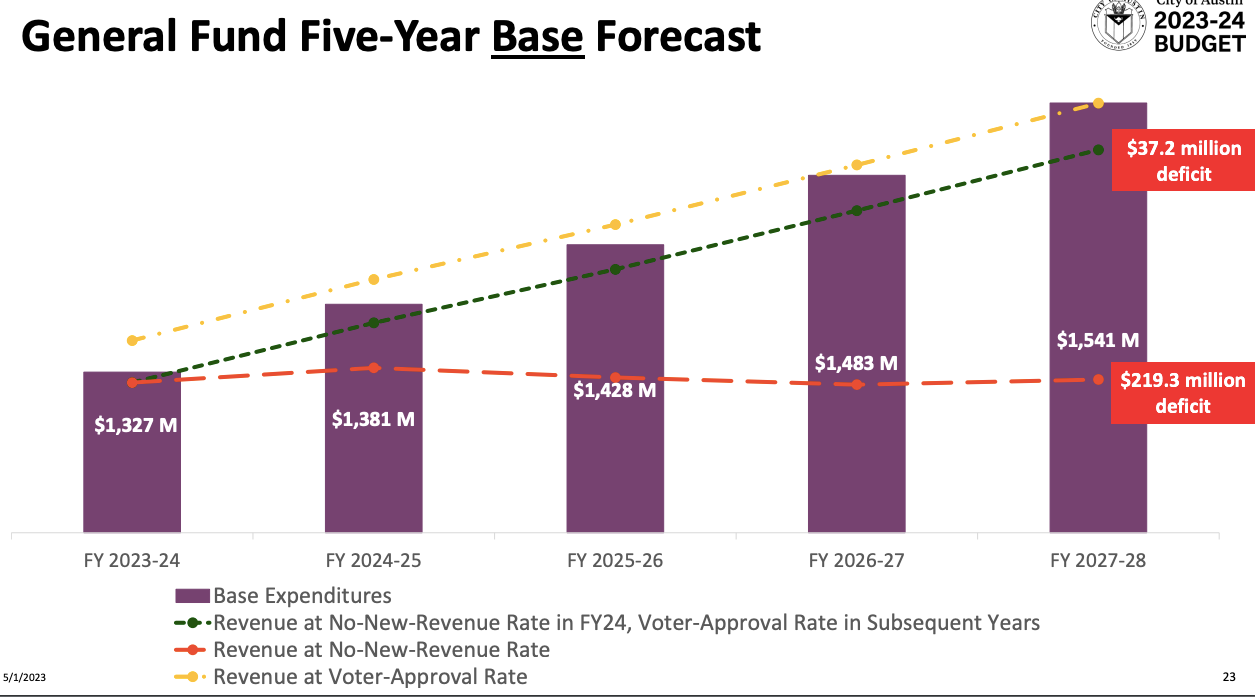 The city could probably cover its costs in the next fiscal year without raising any new revenue from property taxes. However, the chart above shows that if we do that, we'll be $37M in the hole by the fall of 2027, even if we go up to the cap each of the subsequent years.
Taxes on the median homestead would actually decline $42 if Council adopts the no-new-revenue rate this year, while they would rise by $29 if it goes up to the 3.5% cap.

However, if a city does not go up to the cap one year, state law allows it to "make up" for that forgone revenue in following years. So if they didn't raise taxes at all this year, they could raise them by 7% next year.
Given the struggles the city is having attracting and retaining staff, going up to 3.5% each year is an absolute necessity, at least for those of us who believe in maintaining functioning city services. If you believe that the city does not need more money or could even do with less money, I'd be curious to hear what exactly you believe we should cut. Unless you're a police abolitionist, I can almost guarantee you that whatever you propose cutting would not fundamentally change the city's fiscal trajectory.