Another Friday night shake-up
Garza calls in more old timers.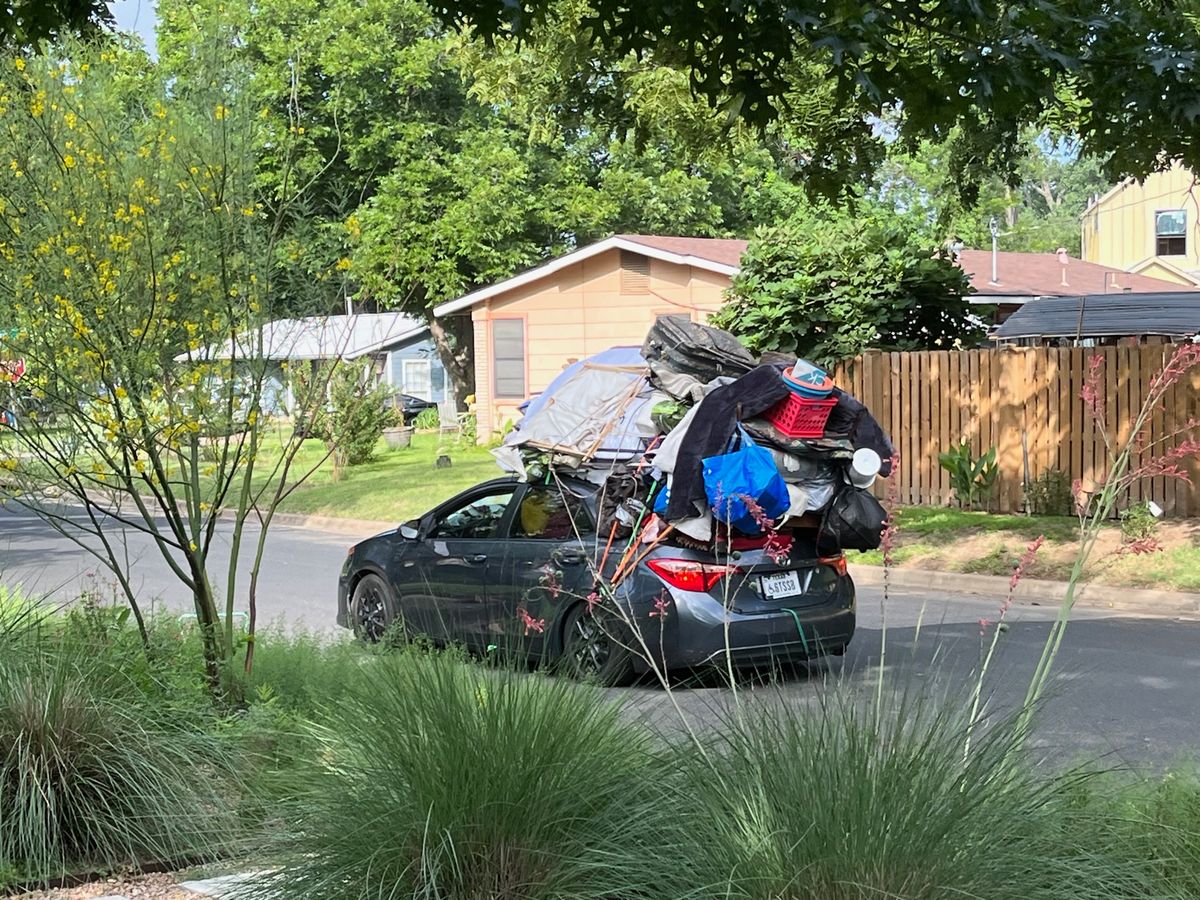 It's too early to judge Jesús Garza's performance three months into his second stint at the helm of the city of Austin's bureaucracy. One thing we know for sure about the guy: if he has something important to say, he'll tell you on Friday.
There was the big organizational shakeup he announced in March. Or the announced resignation of Austin Energy GM Jackie Sargent. Or the plans to turn a warehouse in Southeast Austin into a homeless shelter.
The most recent news dump was this past Friday, when a late afternoon memo from Garza announced the following:
Another old timer at Austin Energy: Bob Kahn, who spent many years as deputy GM at Austin Energy before later serving as CEO of ERCOT and most recently as GM of the Texas Municipal Power Agency, has been named the interim general manager. You'll recall former GM Jackie Sargent stepped down at the end of March, about two months after the power outage disaster. As Mayor Kirk Watson was quick to note in his own newsletter, Bahn's time at ERCOT did not coincide with Winter Storm Uri, but it's worth noting that that disaster was not caused by mismanagement of ERCOT, but by the system put in place by our political leaders.
An another one in "communications": Garza announces that one of his longtime colleagues, Michele Middlebrook-Gonzalez, will fill the newly-created role of "Chief Strategic Communications & External Relations Officer."
It's curious what Garza's memo chooses to highlight about Middlebrook-Gonzalez's experience. It mentions that she's coming from Blue Cross Blue Shield and that she has "experience with large non-profit and private organizations" but neglects the decade she spent overseeing the city's public information office back when Garza was city manager. Nor does it mention that she spent 13 years working at Seton Healthcare/Ascension when Garza had executive (and eventually chief executive) roles at that organization.
She will oversee the city's comms department, although she is not apparently replacing any existing comms leaders ...yet.
From trash management to emergency management: Director of Homeland Security and Emergency Management Juan Ortiz is being replaced by Ken Snipes, who has served as director of Austin Resource Recovery (trash/recycling) for three-and-a-half years until coming on a "special assignment" to HSEM three months ago. I'll be interested to hear from other emergency management people about whether they believe Snipes has the relevant experience. Ortiz, for instance, spent 14 years in a senior emergency management role in Fort Worth before he took over HSEM. Nevertheless, Bob Nicks, head of the firefighters union, tells me that he thinks the change is a good one: "All I know is that a change is needed. I will trust the City Manager on this one."
Gray & Grey on homelessness: Garza announces that David Gray, assistant director of the Economic Development Dept, will report to Assistant City Manager Stephanie Hayden Howard as a "special assignment" on homelessness. He will "work with" the Homeless Strategy Office, which is helmed by Dianna Grey. Some naturally wonder if this "special assignment" will morph into a permanent replacement, a la HSEM...
A very active interim...
In three months on the job, Garza has definitely ruffled some feathers with the rapid-fire organizational changes. Some employees worry that he, perhaps in service of Mayor Kirk Watson's political narrative, is making changes "just to make changes."
There's naturally concern about someone who is supposed to only be an interim leader making so many big decisions with long-term ramifications.
On the other hand, almost everyone Garza is appointing to top positions is someone he knows from the 90's. Will they actually be here long-term or do they just see this as a temporary consulting gig for an old friend?