Your notice has arrived
The NIMBYs are still pissed.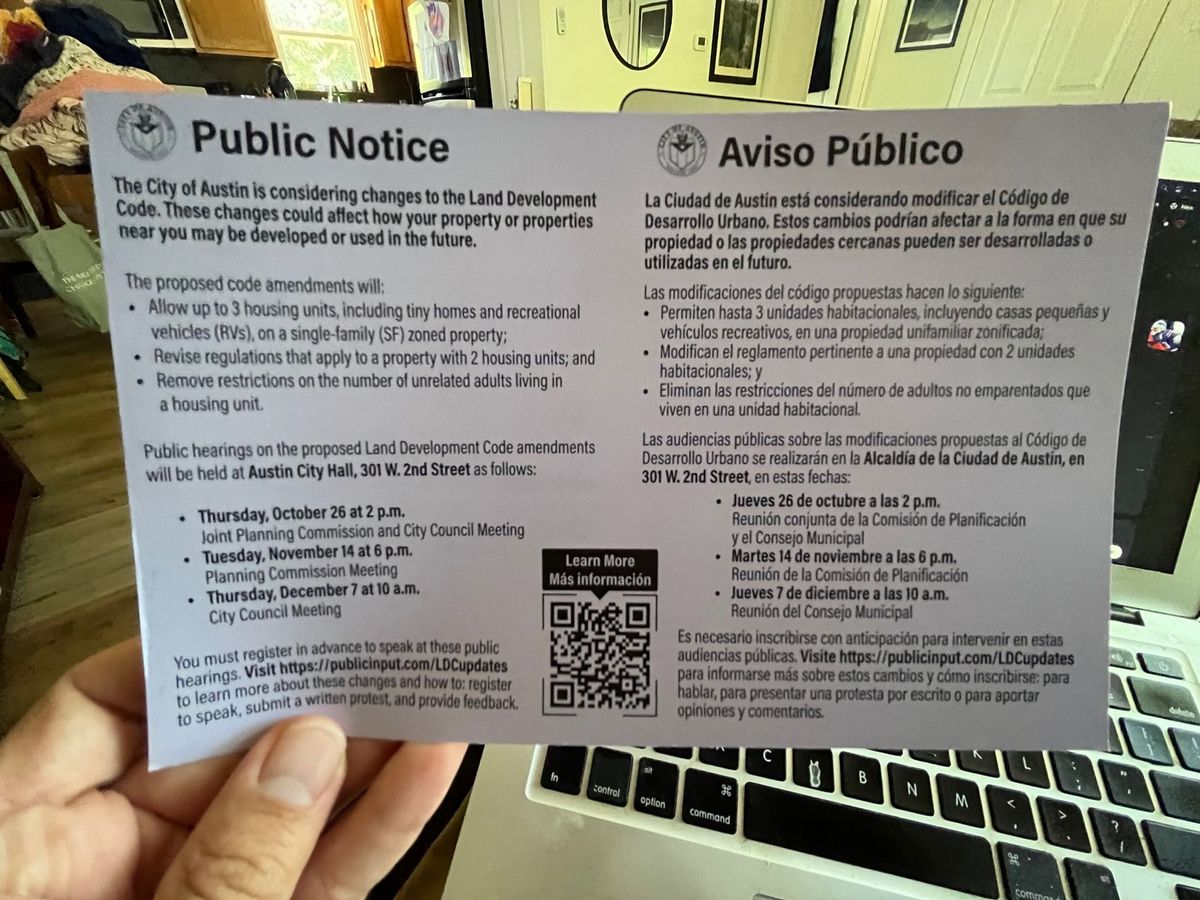 Please feel free to send me your thoughts on anything I write. You can respond directly to this email –– just hit 'reply.' I always like hearing from readers.
You may have noticed...
Today I received the notice from the city alerting me to three upcoming public hearings on several proposed code amendments.
These hearings will deal with the first part of Leslie Pool's proposed HOME initiative: allowing up to three units on every single-family lot. The second part of Pool's proposal –– reducing minimum lot sizes from 5,750 sq ft to 2,500 sq ft –– will be dealt with separately during another round of hearings early next year. The same is true of proposed changes to compatibility restrictions.
Pool and Mayor Kirk Watson really want you to notice the notice.
This post is for paying subscribers only
Already have an account? Sign in.