A tale of two unions
EMS is happy. Fire is furious.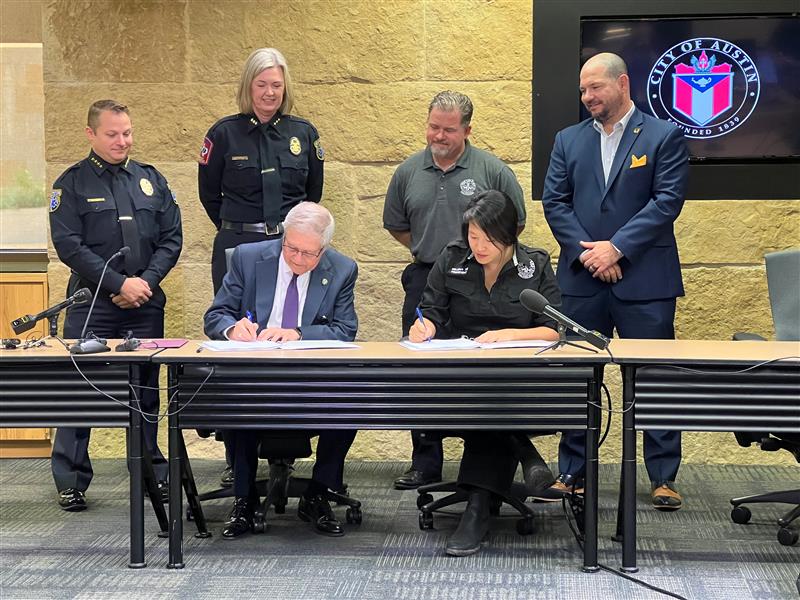 The Austin Police Association is still without a contract and does not appear to be in any hurry to negotiate a new one. And why should it? City Council approved raises for them anyway and re-engaging in contract negotiations will just force another discussion of police oversight, which obviously doesn't interest the union.
Meanwhile, the city just finished negotiating contracts with its two other groups of public safety workers: firefighters and EMS medics. I recently talked to the leaders of their unions about the deal they got. It was a study in contrasts.
EMS: emboldened and enthusiastic about the post-Cronk world
Austin EMS Association president Selena Xie feels pretty good about the four-year contract that City Council unanimously approved last week.
Certainly much better than she felt last year, when the Cronk administration's opening offer was a 14¢ per hour raise. After failing to agree on a four-year deal, the union reluctantly accepted a one-year contract that raised pay between 4-11%, depending on position and tenure, and boosted starting pay from $19.56 to $22/hr.
This post is for paying subscribers only
Already have an account? Sign in.