Another humbling climate reminder for Austin
If Texas won't prepare for climate change, the city of Austin must.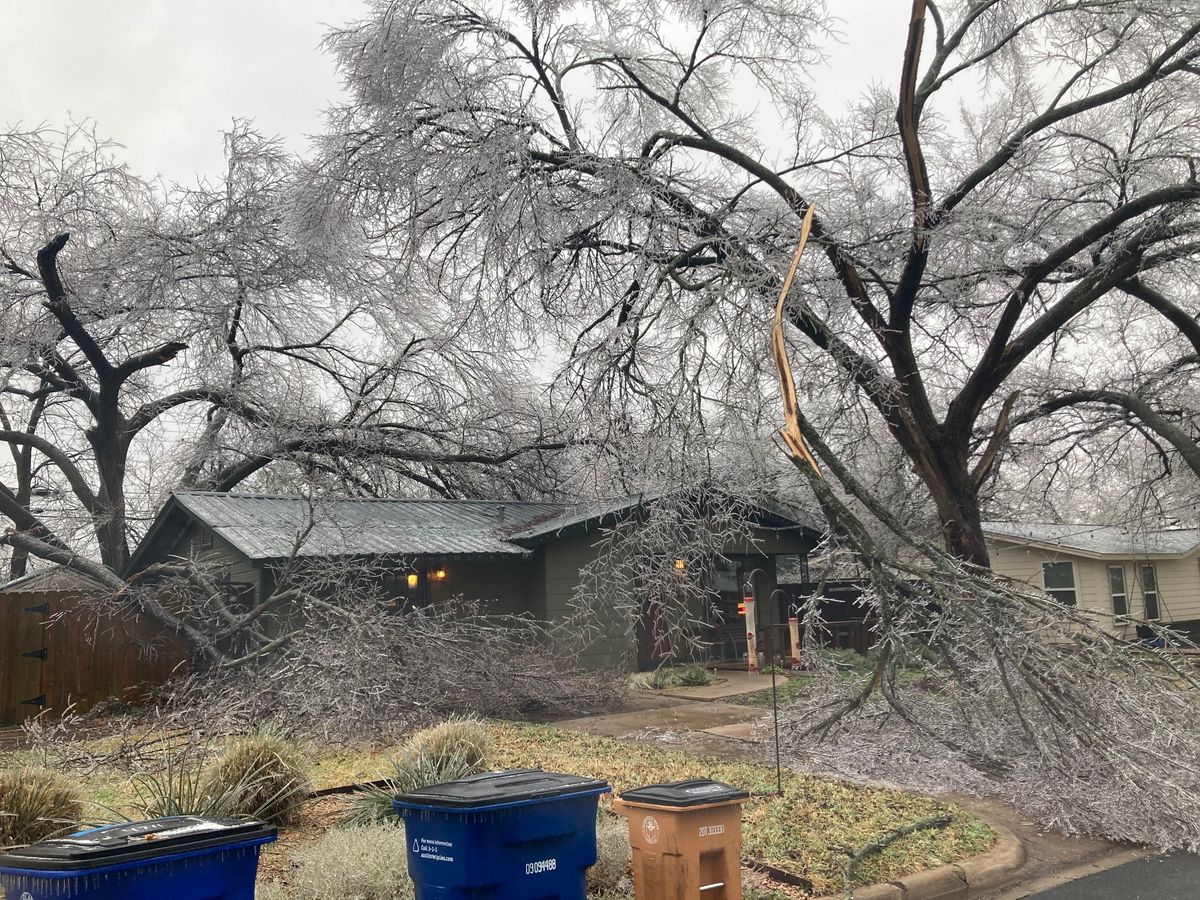 Well, it's 2:20 pm and our power has been out since around 9 a.m., although Austin Energy informs us that a crew has been assigned to our outage and I even saw two AE trucks roaming the neighborhood. I typed the following article up offline and then ventured to a neighbor's house to send it out.
If someone forwarded you this newsletter, please consider becoming a subscriber.
How can Austin combat & prepare for climate change?
No, I'm not here to claim that this freeze is the result of climate change. That's not the point. The point is that, due to climate change, extreme weather is likely to become more common. Extreme heat, extreme cold, hurricanes, tornados, wildfires.
It's a tragedy that the greatest threat to Texas is one whose existence our state leadership doesn't acknowledge. They not only have no interest in addressing the causes of climate change, but they have no interest in preparing for its potential effects.
Fortunately, the city of Austin is in a position to chart its own course. And fortunately nearly all of our local political leaders acknowledge that climate change is a big problem and say they're committed to both combating it and preparing for it.
Unfortunately, their walk is often different from their talk.
Transportation is the biggest source of greenhouse gas emissions and yet many self-described environmentalists have fought to preserve a land development code that encourages (or in many cases mandates) car-centric development and sprawl. They have generally allowed for the public right-of-way to be dominated by cars, making walking, biking and transit inconvenient, unpleasant and often dangerous. And then of course there are the many, many highway expansions that Council, most notably the current mayor, have pushed over the past two decades. The proposed expansion of I-35, which both Watson and his predecessor, Steve Adler, have attempted to greenwash as "transit-oriented," is the most egregious example.
There are of course some bright spots:
This post is for paying subscribers only
Already have an account? Sign in.