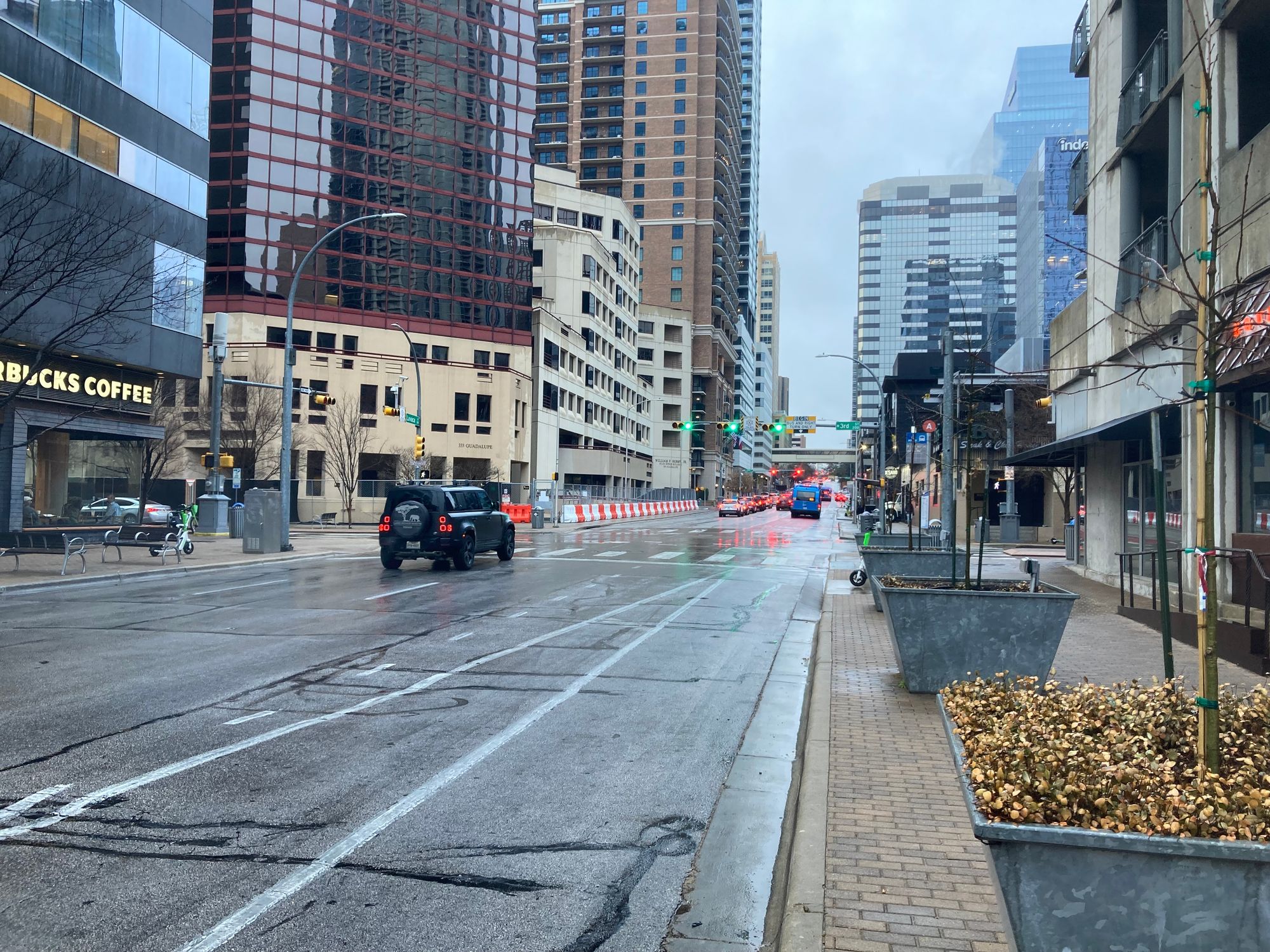 Quick hits
Central Health sues Ascension: The tax-funded hospital district accuses Ascension, the nonprofit health care system that it contracts with, of "failing to meet its contractual obligations to provide healthcare for Travis County residents with low income." Central Health was set up in 2004 after county voters approved a dedicated tax to provide free or cheap health care to the poor. It is extremely important, particularly since Texas Republicans continue to stupidly and sadistically refuse billions of federal dollars to expand Medicaid. There have been voices, both on the Central Health Board and elsewhere, who have repeatedly voiced skepticism about what Ascension and its affiliate, the Dell Medical School, do with the millions in taxpayer dollars that flow into their coffers each year. Among other claims, CH alleges that Ascension provided care to 8,000 fewer patients (-22%) last year than in 2013 and had 31,000 fewer patient encounters (-33%). Separately, Ascension just announced an unspecified number of layoffs.
A welcome parking change for SoCo: Council has a chance to replace some of the resident-only parking around S. Congress with metered parking open to the public. This is very, very good idea. The Residential Permit Parking Program, which allows neighbors to petition the city to prohibit parking on their streets, is really bad public policy. Not only does it privatize a public asset (the street), but it incentivizes the construction of more off-street parking. Metered parking is fairer, it incentivizes alternatives to driving and it can fund crucial infrastructure, such as sidewalks, bike lanes etc.
Another great GOP land use bill!  Rep. Justin Holland, R-Rockwall, has introduced a bill that would make it much harder for neighbors opposed to a rezoning to file a valid petition, which forces City Council to approve the rezoning by a three-quarters majority. The VP is what brought down the effort to overhaul the land development code. Currently a valid petition is triggered if those who own 20% of the land within 200 ft of the property are opposed; this bill would raise the threshold to 50%. Unlike the bill I discussed yesterday, which appears uniquely aimed at Austin's particularly onerous compatibility regulations, the valid petition is a creation of the state. It is probably a powerful NIMBY tool everywhere except Houston, which doesn't have zoning.
Watson's first work session: Can committees make Council function better?
Council kicked off its first work session of the Second Watson Era this morning with a conversation about who should sit on which committees. That led to a broader discussion about the role of committees, which in recent years haven't been particularly important.
Based on requests submitted by Council members on the message board, Mayor Kirk Watson announced a list of committee appointments, including the suggested chair and vice-chair of each panel.
Austin Energy Oversight: Leslie Pool (chair), Mackenzie Kelly (vice chair)
Austin Water Oversight: Leslie Pool (chair), Ryan Alter (vice chair)
Audit & Finance: Alison Alter (chair), Leslie Pool (vice chair)
Health: Vanessa Fuentes (chair, Jose Velasquez (vice chair)
Housing: Natasha Harper-Madison (chair), Ryan Alter (vice chair)
Mobility: Paige Ellis (chair), Zo Qadri (vice chair)
Public Safety: Kirk Watson (chair), Mackenzie Kelly & Chito Vela (vice chairs)
A couple areas of disagreement emerged.
A froshie chair?
First, Vanessa Fuentes objects to Leslie Pool being chair of both the Austin Energy Oversight Committee and the Austin Water Oversight Committee, suggesting that newcomer Ryan Alter helm the latter.
This post is for paying subscribers only
Already have an account? Sign in.
Committees! What are they good for?
Watson hopes committees can help make Council meetings shorter.