Compatible with a housing crisis
Housing staff goes bold, relatively speaking.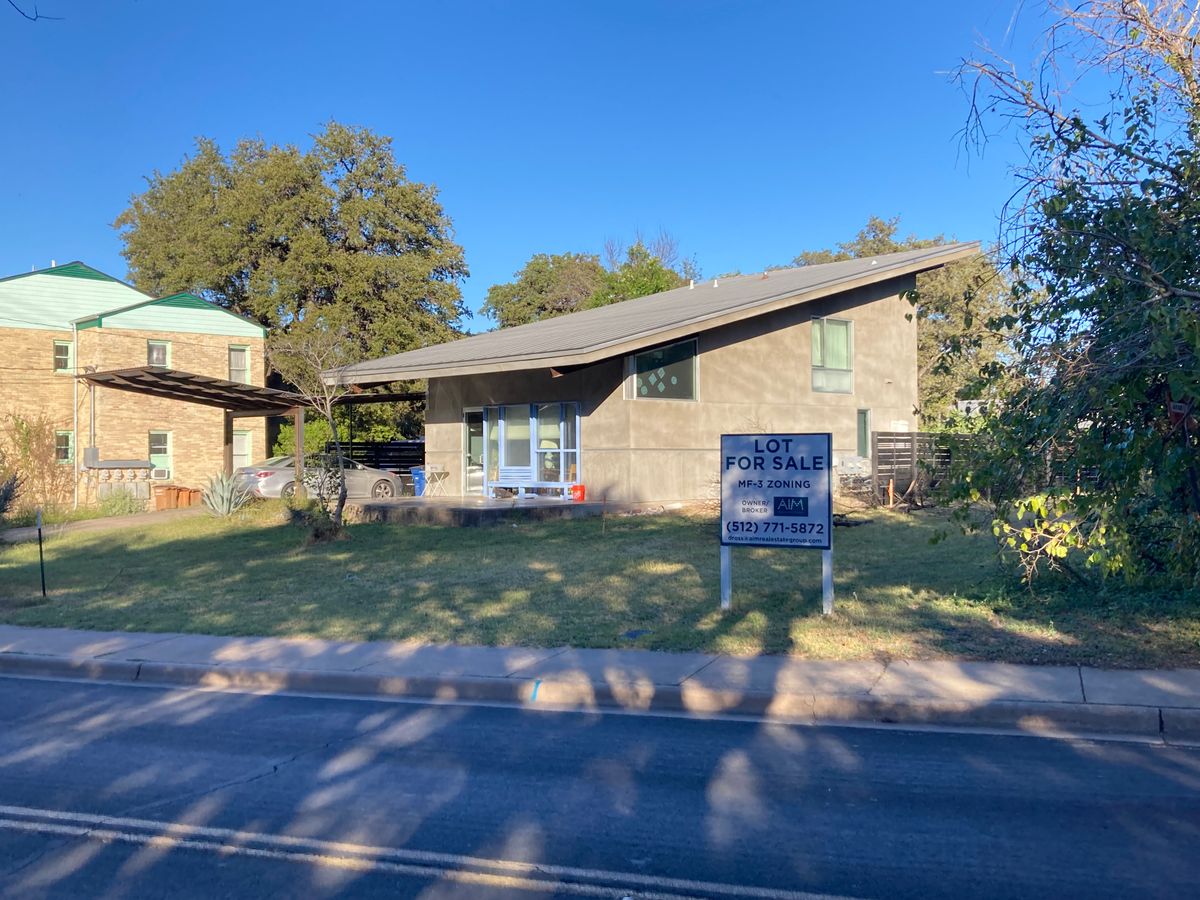 Yesterday the city's housing department released an analysis of the effects of Austin's notorious "compatibility" regulations on local housing construction. The conclusion is predictably damning.
Compatibility setbacks, which limit the height of development within a certain distance of single-family homes, reduce the city's housing capacity on properties that already have multifamily zoning by 72,000 units.
When the analysis includes properties that currently have commercial zoning but are now eligible to be developed as housing under a new density bonus program, the total lost housing capacity increases to 135,000 units.

To be clear, the analysis is not saying that the elimination of compatibility will necessarily lead to 135,000 new units. Zoning capacity refers to the maximum number of units that could be created just based on existing laws. There are reasons some of this potential housing won't be built, including other regulations and market conditions.
But of course, a lack of zoning capacity is a serious impediment to housing construction. And unlike the market, it's something the city has total control over.
The first 100 feet hurt the most
When City Council began talking about reforming compatibility last year, there was a lot of focus on the fact that a single-family home can trigger height reductions on buildings as far away as 540 feet. There is no other large city anybody could find where compatibility regulations extend nearly that far.
However, the compatibility restrictions at 500 feet only affect very tall projects that you're unlikely to find outside of downtown anyway.
As the analysis makes clear, the biggest housing-killer is the first 100 feet of compatibility.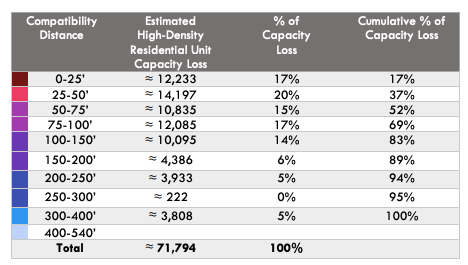 Although apparently long-distance compatibility has a greater effect on properties that are currently zoned commercial: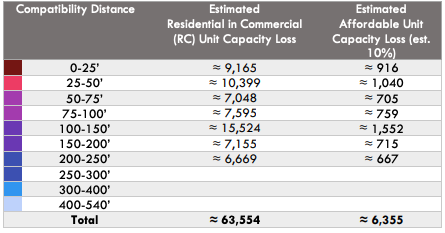 Staff recommendation: cut it off at 75 feet
It's a pleasant surprise to see housing staff go bold, relatively speaking, by recommending ending compatibility at 75 feet. That's even bolder than the 100 foot limit Council Member Chito Vela proposed four months ago, when Council began working on a resolution on this issue. The measure that ultimately passed in June did not specify a distance, but directed staff to align Austin's regulations with those of "peer cities."
Staff's proposed reform would allow the city to claw back slightly more than half of the housing capacity currently prevented by compatibility regs.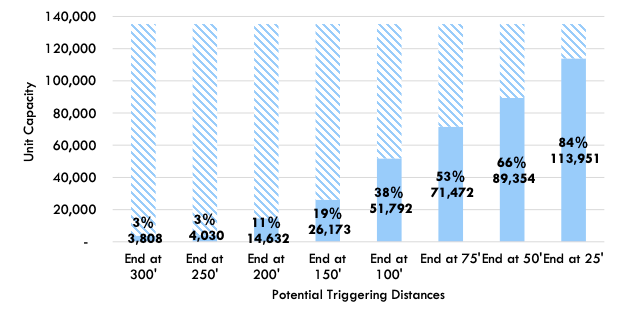 But staff opens the door to reducing the limits further for developments that include affordable housing.  
Council Member Ryan Alter, who has a background in real estate development himself, said by text that he would like to see more discussion about the "no build" setback, which is currently set at 25 feet.
"I think we need to consider what if anything should be allowed to be built in that setback," Alter said in a text.
The impact by Council district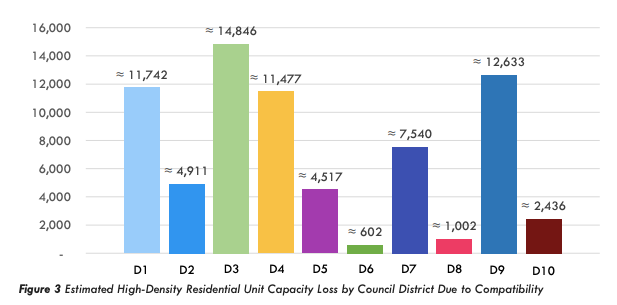 What do the districts that are most impacted by compatibility have in common? They have a lot of properties that are zoned for multifamily/commercial but that are close to single-family neighborhoods. In Central Austin's D9 (Qadri), think of Hyde Park, which butts up right against Guadalupe, preventing the commercial properties on that corridor from redeveloping into multi-story mixed-use projects. Both D1 and D3 include Central-East neighborhoods where commercial corridors bump up right against single-family neighborhoods: Manor, E. 12th, E. Cesar Chavez etc.  
The districts that don't experience as much impact (D10, D8, D6) either don't have many multifamily-zoned properties or such properties are far enough away from single-family homes that compatibility isn't an issue. I think it's a combination of the two.
The bottom line is that there's little reason for Mackenzie Kelly (D6), who has been an unreliable vote on housing, to get nervous about reforms to compatibility –– or any other zoning rule, for that matter. It will have almost no impact on her suburban district.
There won't be much effect in West Austin's D10, represented by Council's only remaining bonafide supply skeptic, Alison Alter. The problem is that the couple neighborhoods in D10 that are more urban and thus more susceptible to increased density (Tarrytown, Pemberton) are some of the richest, whiniest areas of town.