Some of these rail routes aren't bad
The outrage that greeted ATP's proposed rail routes was not warranted.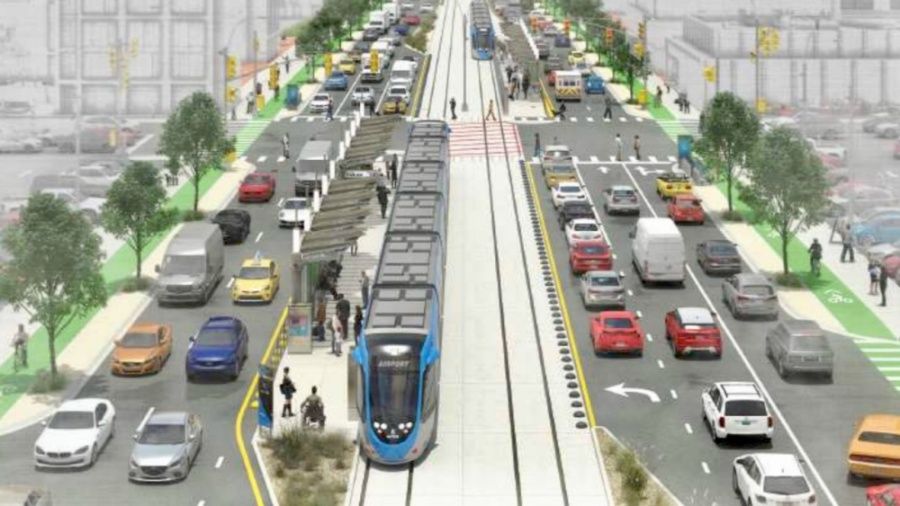 On Friday I reported on an internal memo from the Austin Transit Partnership that showed five potential light rail route configurations under consideration. A lot of people on Twitter, for what it's worth, greeted the maps with varying levels of grief and outrage. I'm not surprised, but it's not what I intended. I don't think all of the maps are so terrible. Here are some follow-up thoughts I'd like to stress:
These were maps that were distributed recently, but they are not necessarily the final product!
I mentioned this at the beginning of the article, but nobody seemed to notice. Indeed, one ATP source told me yesterday that the maps have already evolved, and will look different when they're released on March 21. Maybe! I still thought it was useful to offer people a glimpse of what ATP was considering a couple weeks ago.
ATP did not want me to publish them
A couple of my most reliable Twitter trolls seemed to believe these maps were leaked to me by ATP leadership as part of a PR campaign. Uh, no. I got them from a source who was unhappy with the maps. ATP asked me not to publish them.
This is just the first phase of a much larger rail network
It's important to always remember that what is being proposed to be built in 2028-30 is simply the "initial investment" of a multi-decade project.
For instance, although Cap Metro has always envisioned the Orange Line going all the way north to Tech Ridge and all the way south to Southpark Meadows, it was clear with the public that it would initially only extend between U.S. 183 (North Lamar Transit Center) and Stassney. It would likely not be until the 2040's when it would build the southern and northern extensions.
Now, of course, because of big increases in the cost of land, labor and supplies, it looks like the initial investment won't be as big as originally planned. But it's key to remember that just because a certain station is being left off the initial investment doesn't mean that it's been cut from the plan entirely.
Of course, telling people that the station near them will come in 20 years is hardly consolation. I certainly love the idea of having a train down at Stassney before I'm 40. But I understand it may not be the best use of available resources.
This is what is so hard to get through to people in discussions about public policy, particularly land use and transportation. We should be thinking long-term. And long-term doesn't mean 10 years. It means 50 years, 100 years.
The New York Subway wasn't built in 1904. It began in 1904. It continues to expand today.
Not all of the proposed route configurations are terrible
Like I said, it sucks we probably won't be able to realize what we initially hoped in the first phase of this project, but I don't yet have reason to view all of these proposed plans as disastrous.
At first glance, I will be very happy if they are able to do the following:
This post is for paying subscribers only
Already have an account? Sign in.