The Project Connect data we need
A look at which routes will produce the highest ridership.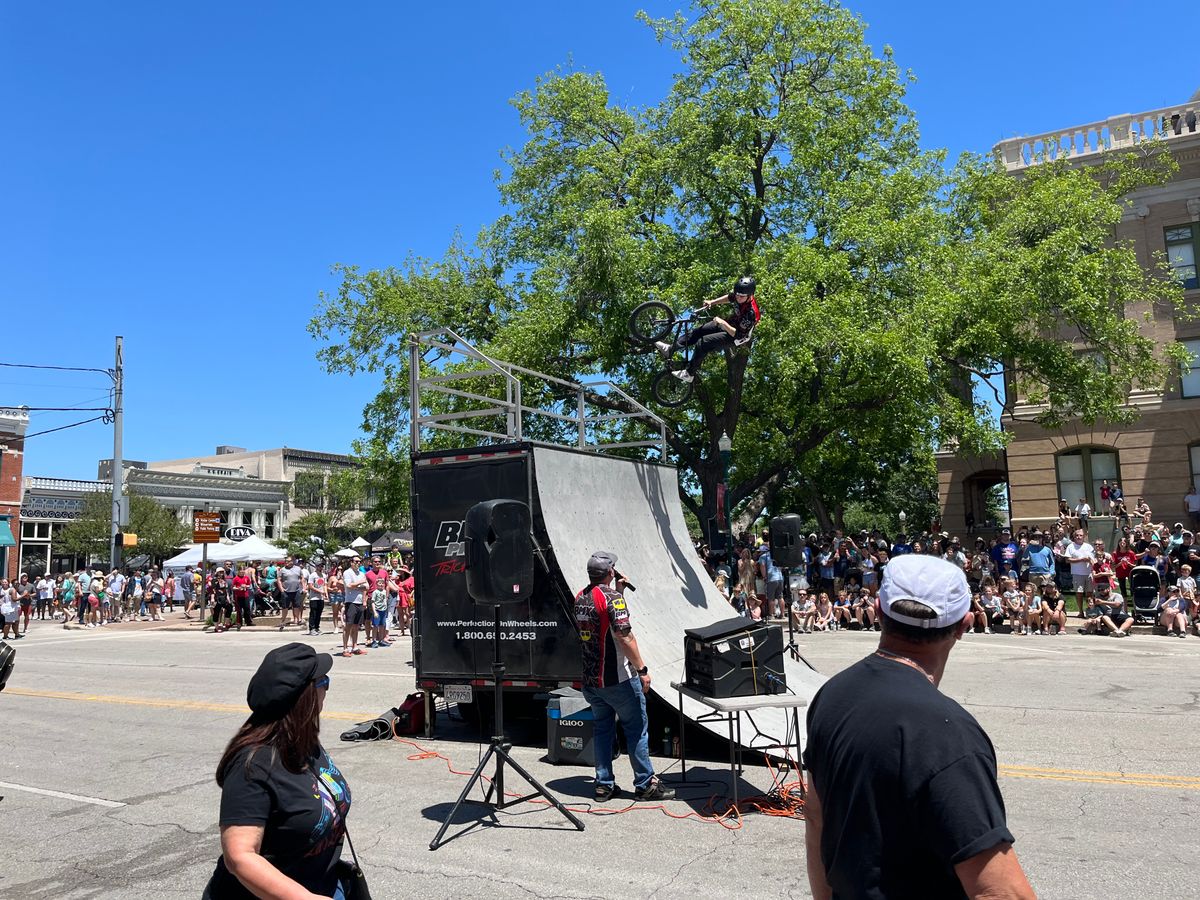 The Austin Transit Partnership released projected ridership estimates for each station for each of the potential rail lines under consideration. This is a good first step towards transparency that will hopefully allow the public, City Council and the ATP Board make a better-informed choice about which route is best: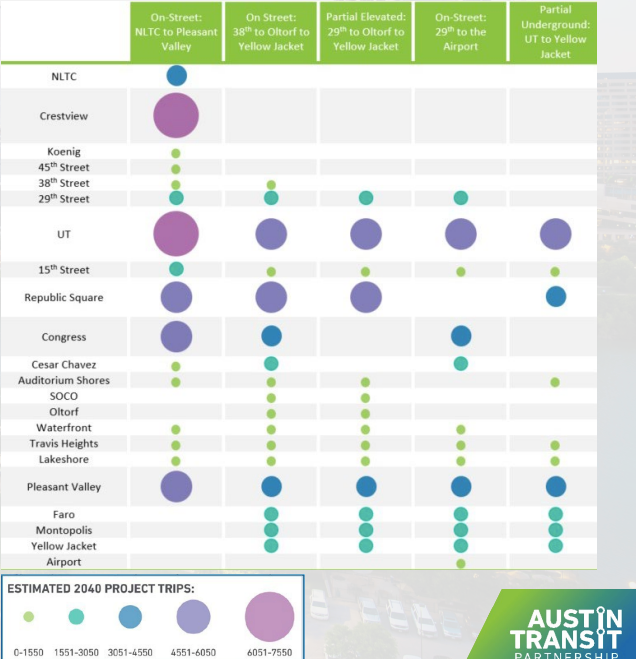 The chart above makes it pretty easy to understand why the route between North Lamar Transit Center and Pleasant Valley & Riverside has the highest projected ridership overall. First, that route includes Crestview, which the model envisions generating very high ridership, likely due to the connection to the existing Red Line. Second, the UT stop would have higher ridership on this route than others, presumably because more UT students/staff would use the train if there are stops north of campus.
To really get a sense of how these projections were generated, however, we'll have to dig into the online data portal that ATP has created. I haven't tried it out yet, but it should allow you to fiddle with the various data inputs the agency used for its model.
At the very least, it's encouraging to see that ATP is starting to be more transparent. It released this data on Friday, a few days after Julio Gonzalez Altamirano's publicly complained about it denying his public information requests seeking this data.  
Julio now appears much happier:
Translation: those green dots in Hyde Park could hopefully become blue dots if we allowed those car washes and gas stations on Guadalupe to redevelop into 6-story mixed-use buildings.  
The SOS Times? Bill Bunch and Fred Lewis, Austin's indefatigable voices against corruption, both real and imagined, believe this city needs a new nonprofit news source.
In a 4,500-word memo, somebody, presumably Bunch (he didn't respond to a request for comment), calls for a media organization that will resist the interests and ideologies that have poisoned the rest of the press, including the once-noble Austin Chronicle.
This post is for paying subscribers only
Already have an account? Sign in.