Two Council members raising concerns about DPS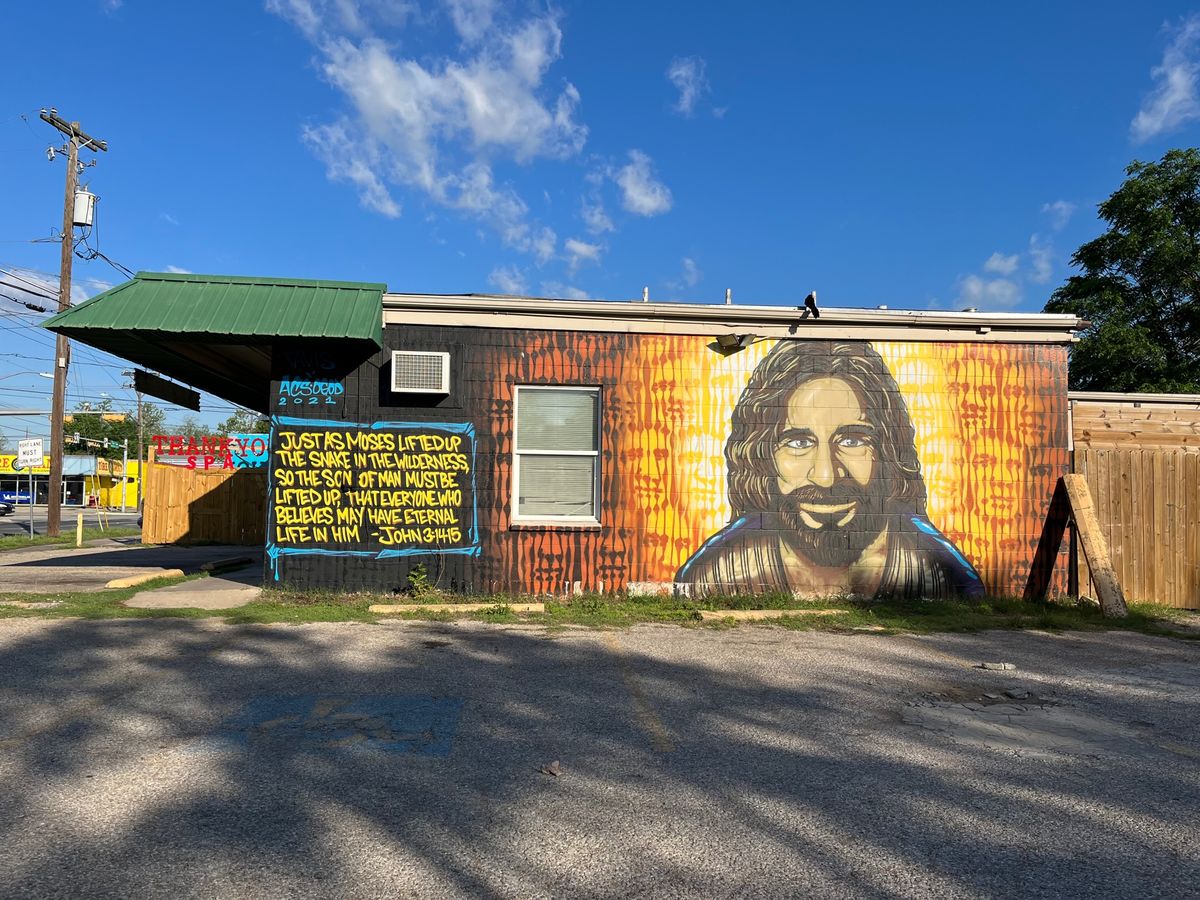 The two DPS skeptics: There has been relatively little public pushback from Council members about the partnership between APD and the state Department of Public Safety that Mayor Kirk Watson abruptly announced a few weeks ago. A number of Council members, including Chito Vela, the lead opponent of the police contract favored by the police union, quickly embraced the partnership as a practical way to address APD's patrol shortage.
The lone initial objection came from Zo Qadri, who is probably more closely associated  with the social justice left than any other member of Council.
On Monday, however, Vanessa Fuentes also criticized the deal: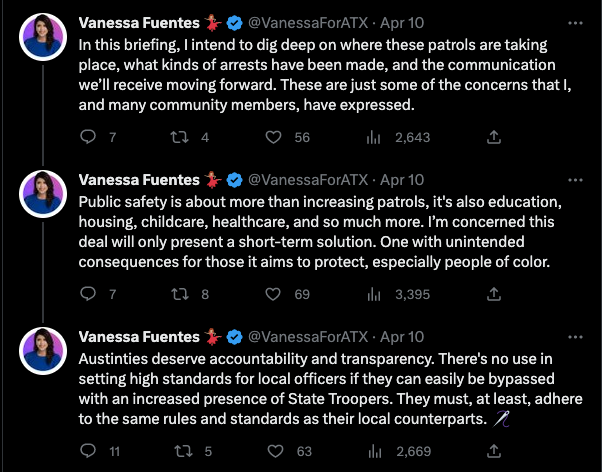 There is something contradictory about Council members drawing a line in the sand about civilian oversight at APD –– prompting a very public spat with the association that represents our own officers –– but then agreeing to outsource patrol to dozens of officers who are subject to even less oversight than APD.
Ironically, however, the DPS partnership may actually help Council establish greater police oversight long-term. The DPS troopers are essentially scabs –– free scabs!  The patrol work they're offering takes some of the pressure off the city to boost APD staffing and weakens the police union's leverage at the bargaining table.
It will be interesting to see if and how the mayor, other Council members and APD respond to the concerns raised by Qadri and Fuentes next week.
A familiar highway debate in Dallas: In Dallas, five City Council members want the city to conduct an independent study of removing I-345, a 1.4 mile freeway that connects two other highways: I-45 and U.S. 75.
The Texas Department of Transportation's preference is to trench the 1.4-mile highway between downtown and Deep Ellum, reconnecting existing streets with bridges that fly over the thoroughfare. TxDOT is seeking a resolution in support from the City Council, a key decision that will allow the state to pursue funding.
...West said an independent study is the only way for the city to go beyond simply moving cars and answer important questions about the possibility for additional housing, economic development, and other land uses where the freeway currently exists.
"City staff is in lockstep with TxDOT and the [Regional Transportation Council] on moving full-steam ahead with TxDOT's recommendation," West said. "The only way for us to have a voice at this point to call for additional studies is to do the five-signature memo."
I-345 is a very different beast than I-35 in Austin. The entire Capital Express segment that TxDOT is targeting for expansion is about 28 miles long –– the central segment that is most controversial is eight miles.
It doesn't appear that TxDOT is proposing to expand I-345 per se, but it is seeking to reconstruct the road in a way that, like its proposed expansion of I-35, won't solve any problems. As is the case here, it is selling the idea that depressing the highway and building a couple bridges over it amounts to reconnecting a divided community.
(Where this idea comes from that a depressed highway is superior to an elevated or at-grade highway, I don't know. I live just south of SH 71, which has elevated, at-grade and depressed segments. They all suck equally.)
In Dallas, TxDOT technically considered the idea of simply removing the highway, but what these Council members recognize is that it didn't seriously consider it. The same thing happened in Austin: City Council asked TxDOT to evaluate alternatives to expanding I-35 and it responded with a few insulting paragraphs describing the alternatives as infeasible.
What these Council members recognize is that TxDOT simply can't be trusted to assess the multiple competing interests at play. Its mindset and models are focused only on moving vehicles; it does not consider economic development, quality of life or the environment.
"Engineers should be at the table, but we should also have economic development experts, urban planners, housing experts, and anyone else who would add to the discussion about a significant amount of land use that goes along with the alternatives that could impact us for the next hundred years as a city," West said.
Good luck, Dallas.