We're Number 10!
Austin has become America's 10th largest city.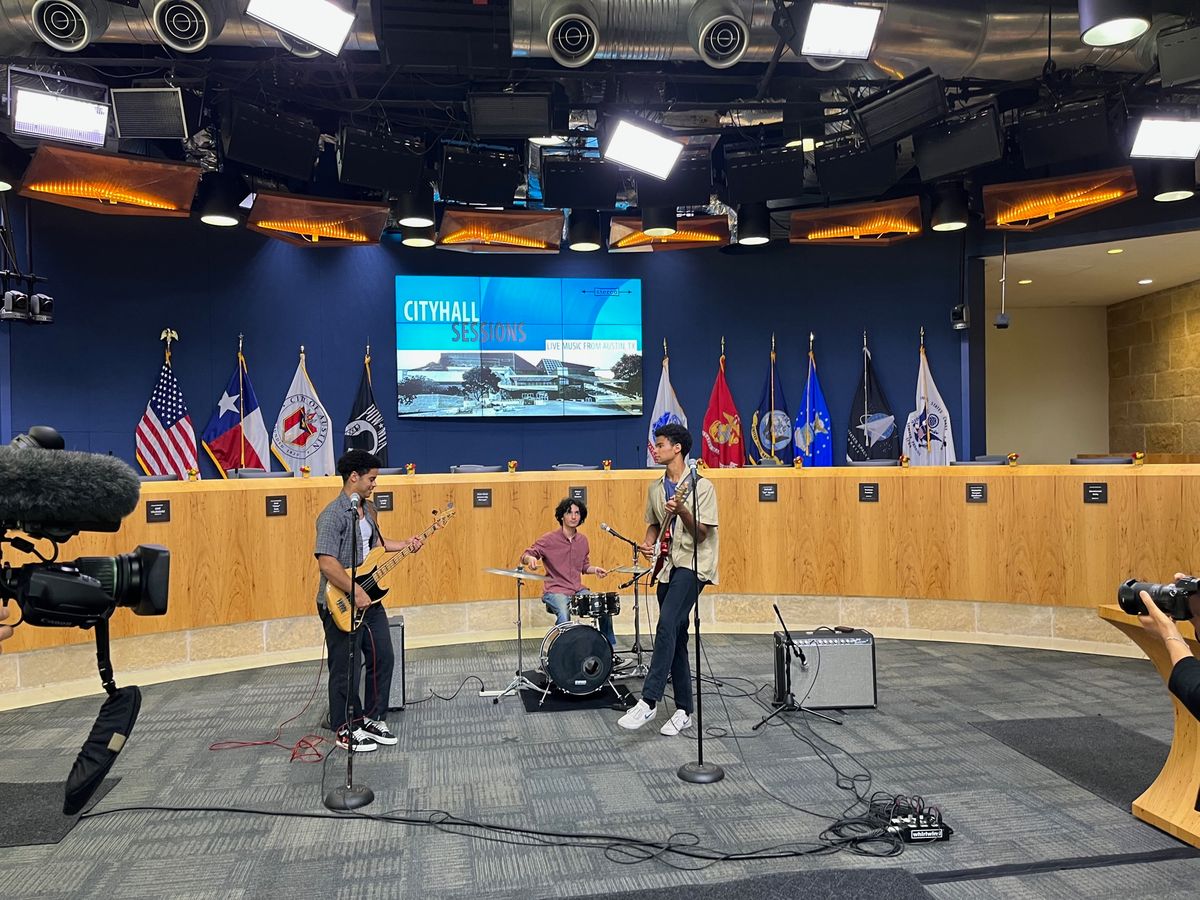 Austin is now the nation's 10th largest city, per data released by the Census Bureau.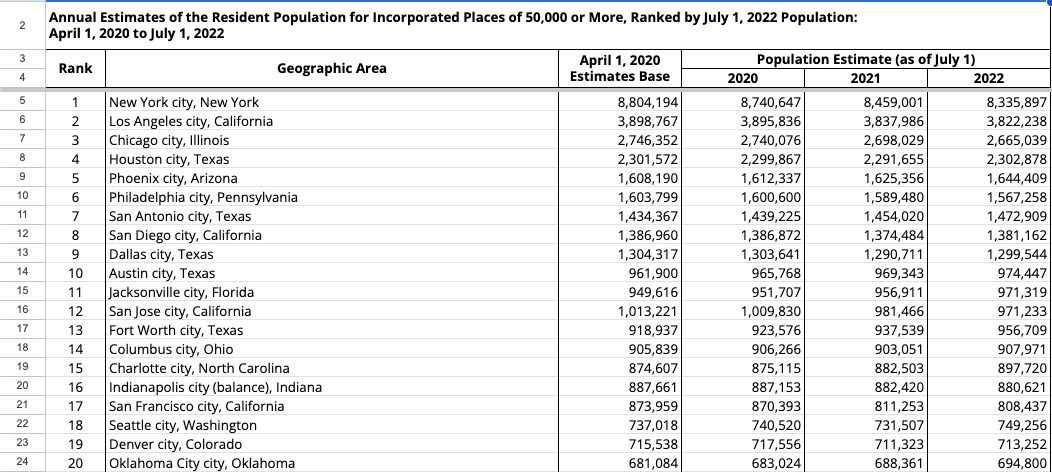 Frankly we're kind of limping into 10th place. Population growth within the city limits has slowed considerably in recent years.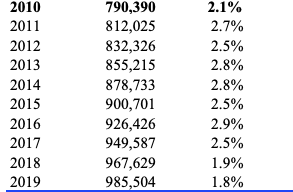 In the pandemic years, 2020-22, annual growth dipped to 1.3%, according to city demographer Lila Valencia:
Now, keep in mind, population growth slowed globally and, to an even greater extent, nationally, during the pandemic. Why? Well, as much as some would like to deny it, a lot more people died than usual. The nation's life expectancy dipped two years in a row, dropping by an astonishing 2.7 years.  
However, the Austin metro area grew much faster. The year between 2021-22 was the 12th consecutive in which the Austin-Round Rock-Georgetown metro area was the fastest-growing large metro area in the country, growing at a rate of 2.7%.
Why do you think that is?
This post is for paying subscribers only
Already have an account? Sign in.