What is 'family-friendly' housing?
The push for "family-friendly" housing doesn't align with the needs of most Austin households.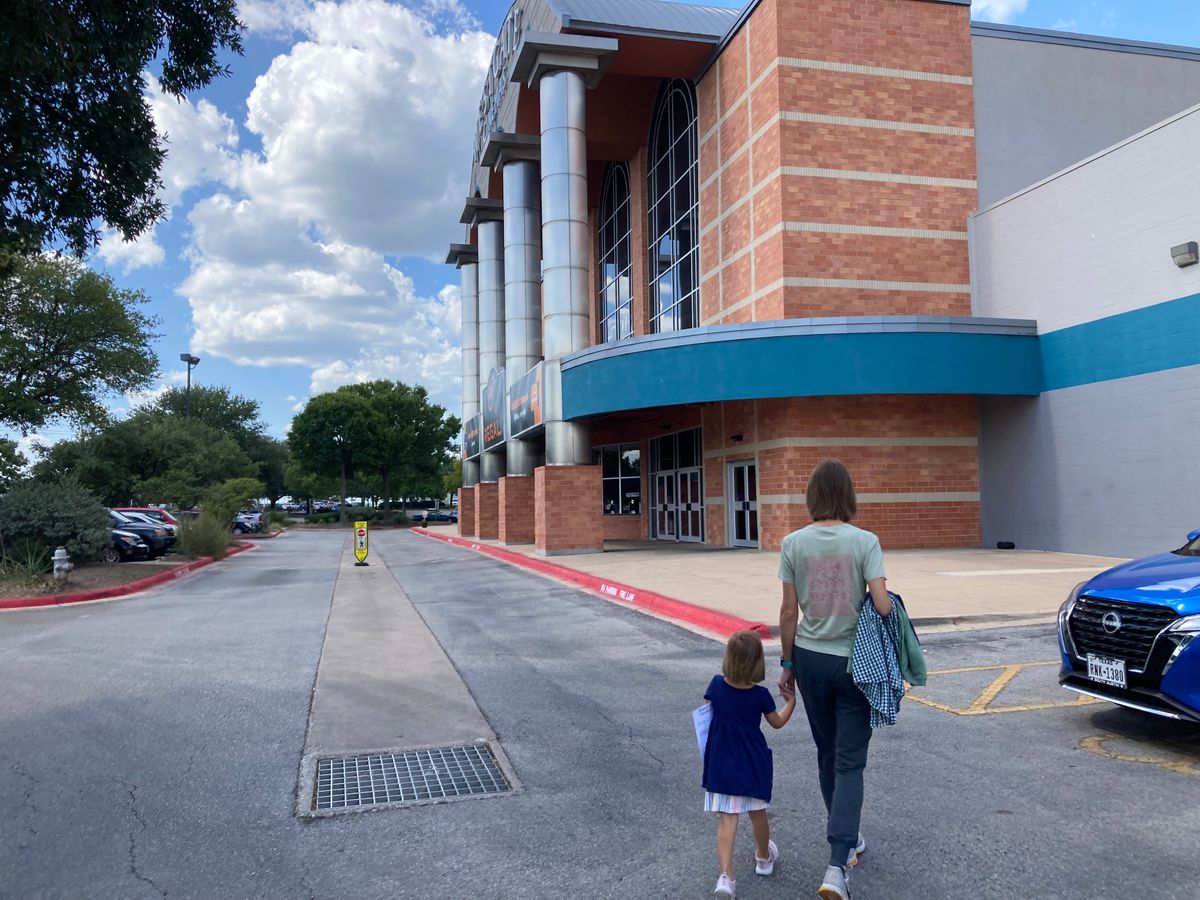 What is often referred to as "family-friendly" housing doesn't align with the reality of most Austin families.
A complaint you'll often hear from opponents of new development is that the housing being built isn't "family-friendly." For some reason, pointing out that a new apartment or condo project consists largely of studio or one-bedroom units is a valid argument against its construction. Sometimes even two bedrooms isn't considered good enough.
If you scratch below the surface of these complaints, you'll often find they're based on a very specific idea of a family: two parents with multiple children.
The problem is that relatively few households in Austin match that description. Less than a fifth of households in the city include a married couple with minor children. When I relayed this fact on social media a few months ago, it prompted predictable takes about the city being overrun by hedonistic young professionals, similar to a widely-circulated article four years ago about an East Austin zip code that now has more dogs than kids.
There are a few trends that explain this. First, notwithstanding the devastation wrought by Covid, people are generally living longer, which means that a greater percentage of their adult life is spent without minors under the roof. For instance, even if you have three kids who are two years apart from each other, you'll only spend 22 years raising them. So most of your adult life will be spent before and after your child-rearing years.
The other obvious factor is that a large percentage of kids grow up in single parent households. So when we talk about "family-friendly" housing, we should keep in mind that a very big share of households with children in Austin consist of a single parent with one or two kids.
There is a lot of justifiable focus on the way that single-family zoning leads to class and race segregation, but I think that the way that it discourages diversity of age and household type is also a big problem. Even if they can afford a large house, most people don't need one at every stage of their life. Shouldn't our land development code recognize this?
Hence a zoning case the Planning Commission heard on Tuesday. At issue is a property at 705 Brownlee Circle, about a block north of W. 6th St. Some would call this Clarksville, others Old West Austin.
The property is currently home to a duplex and is zoned SF-3, which allows a max of two units.
The family in question involves Danielle Skidmore, who unsuccessfully challenged Kathie Tovo for City Council in 2018. Skidmore and her ex-wife, Melissa Skidmore, have a 21-year-old son, Peter, who has special needs and requires lifelong care.
The family's goal is to add a third unit on top of the existing structure, allowing Melissa and her partner to live in one unit, Danielle in another and Peter in another.
City planning staff supports their request to rezone the property to multifamily (MF-3). One argument that staff cited in support of the zoning change is that many of the surrounding properties have multifamily zoning, even if they are currently occupied by single-family houses. The diversity of zoning and use is characteristic of Clarksville and several other old central neighborhoods that were largely built before the shift to car-centric planning in the 50's and 60's.
Predictably, a bunch of neighbors showed up to stress their support for the family but their opposition to the zoning change. There was the typical bellyaching about more units bringing more cars (Peter doesn't drive). There was a comment about an additional unit leading to problems with "trash, maintenance, upkeep and parking."
The biggest concern for the neighbors, however, is that the property will no longer trigger compatibility if it's zoned multi-family. In a letter to the commission, the neighborhood association cited the recent "reform" of compatibility rules, even though City Council, in its infinite wisdom, did not include this segment of W. 6th in its reform because there are too many rich people it would upset.
Similarly, all of the commissioners expressed interest in helping the family get three units but were hoping there was a solution besides the dreaded multifamily zoning. What about SF-5 (single-family condos)? No, said staff, that won't work. Isn't there some provision of code that allows an "accessory apartment" for a senior or disabled person? No, that won't work either.
Grayson Cox, Alison Alter's appointee, wanted to postpone the case to try to figure out something else. It looked like there was appetite for that from at least a few of his colleagues but I think the powerful statements from Danielle Skidmore and a couple other commissioners made them re-think.
"It's not going to destroy the neighborhood," said Skidmore. "It's going to be consistent with what we as a city say we're trying to do."
Commissioner Awais Azhar said a postponement would simply make the family (and the opposing neighbors) "march down here again in two weeks for no other reason than our own discomfort."
Noting that some of his colleagues had voiced frustration with the limited zoning options in for the situation at hand, Azhar urged support for overhauling the land development code.
"We resolved this issue in the land development code [rewrite] when we talked about blended families, multi-generational families –– folks opposed that," he said, referring to opponents of the LDC rewrite.
Fortunately, the commission voted unanimously to recommend the rezoning. The problem is that the vote was obviously only unanimous because the applicants were so sympathetic. In most zoning cases, the applicant is a developer. It's therefore easy for policymakers to view the developer as the only beneficiary of the proposed development, rather than the many families it will one day house.