There's no cheap fix for Austin Energy
This is not a matter of poor comms. Climate change is costly.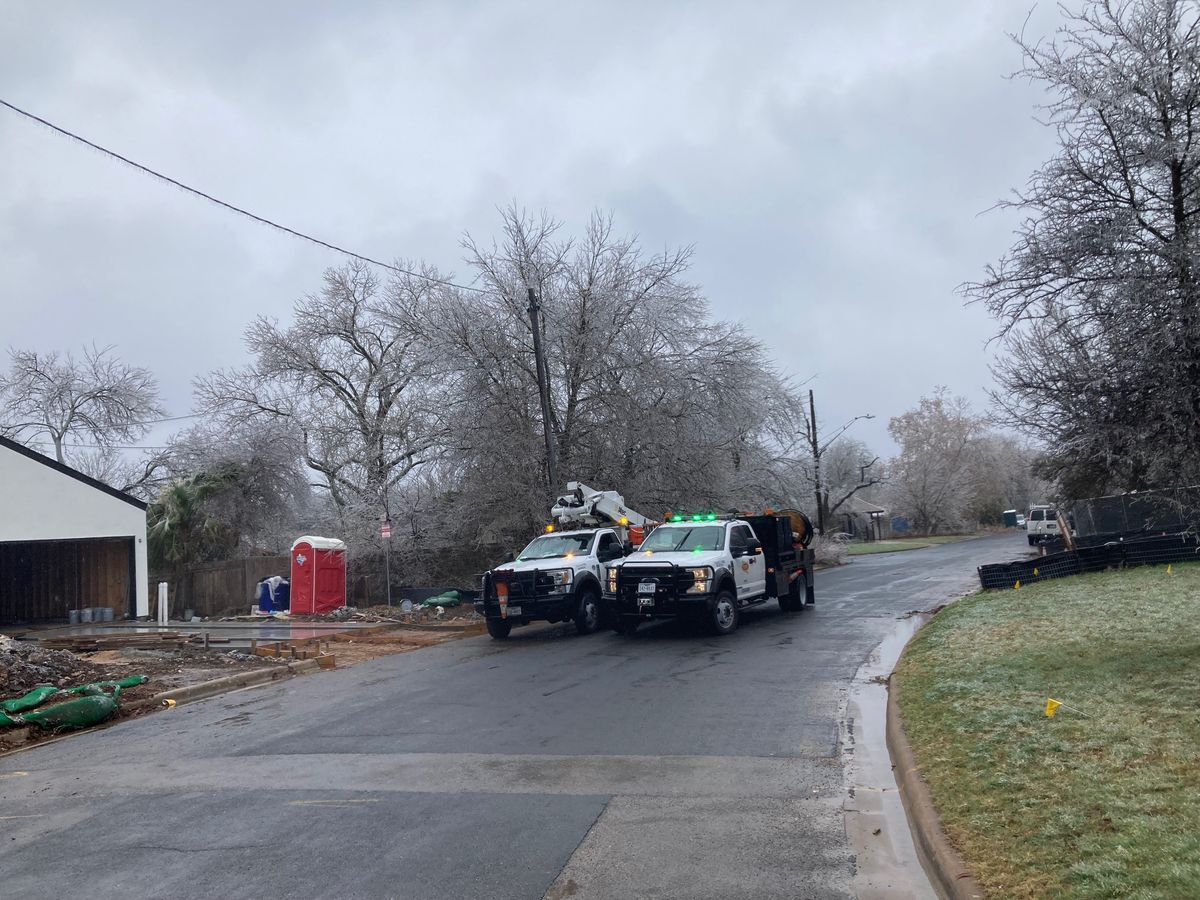 I usually don't write on Fridays, but today is special.
The good news is that AE is finally putting a dent in the restoration numbers. At a 10 a.m. press conference, AE General Manager Jackie Sargent said it had restored power to 49,000 customers since 5 p.m. yesterday. Just as important, there are far fewer new outages occurring because far fewer trees are falling.  AE's outage map shows that about 77% of customers have power, up from about 70% yesterday. Sargent said she was "cautiously optimistic" that we're turning the corner.
The big issue isn't comms. It's climate
As I referenced yesterday, for those of us who aren't utility experts, the one thing that is easy for us to judge is AE's communications. And while AE should not be let off the hook on that front, it also shouldn't be City Council's top focus as it begins to seek answers to what went wrong.
Rather, the big issue is how the city of Austin and Austin Energy are going to prepare for a new "normal" in which these "unprecedented weather events" are commonplace.
Yesterday Sargent seemed to dismiss talk of burying utility lines, saying it would cost "billions of dollars."
Yes, climate change is expensive. We need to face it upfront. Council members need to confront the fact that these problems are not going to be solved by simply hiring better leaders or better communicators.
In the days to come, Mayor Kirk Watson, who ran on "taking care of basics," will show how real his commitment is to ensuring reliable power access for generations to come. The easy thing to do would be to grandstand about a "failure of leadership" from AE and city management, and call for the firing of Sargent and Cronk. The more serious response will involve a tough conversation about big, long-term investments that, yes, will be paid for in the form of higher electricity rates.
As has been the case with Austin's homelessness problem, there are a lot of lazy thinkers and bad faith actors who try to convince the public that there's a quick, cheap fix to a deeply entrenched problem.
It's good to see Chito Vela bring it up:
What about the trees?
As I mentioned yesterday, Austin did get much more freezing rain than many other surrounding communities, which helps explain why we've had far more trees falling on power lines and more outages.
Naturally, people have wondered if this problem was exacerbated because of Austin's notorious tree protection policies. There's the Heritage Tree Ordinance, of course, and then there's the frequent anecdotes I've heard about homeowners refusing access to AE workers trying to trim branches to protect utility lines.
This post is for paying subscribers only
Already have an account? Sign in.